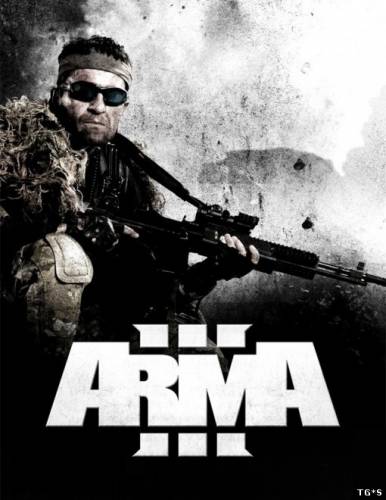 Arma 3 [v 1.44] (2013) PC | RePack от SpaceX
Полный обзор
Жанр: Action, Tactic, 1st Person
Разработчик/Издательство: Bohemia Interactive
Язык интерфейса: Английский + Русский
Язык озвучки: Английский
Тип издания: RePack
Таблетка: Вшита (3DM | LumaEmu v1.6.9 by Steam006)
Операционная система: Microsoft® Windows® Vista / 7 / 8
Процессор: Intel® Core™ i3 2.66 GHz
Оперативная память: 2048 Mb
Звуковая плата: Аудиокарта, совместимая с DirectX® 9.0с
Графический ускоритель: 1024 Mb, OpenGL 2.4
Свободное место на HDD: 15 Gb
Arma 3 - это новый виток в жанре тактических военных симуляторов. Можно потратить 20 минут пробежав пол карты и поймать пулю от снайпера и всё, - начинай сначала. Очень натуральный симулятор. И теперь легенда:
...После нескольких лет изнурительной войны, Европа стала последним пристанищем ослабленных в боях сил НАТО. Остров Стратис захвачен противником с ближнего Востока и его завоевание даст гарантированное превосходство НАТО в данном регионе. Началась операция «Магнитуда»: небольшая группа специально подготовленных солдат вместе с учеными под прикрытием отправляются на остров в Средиземном море. Миссия под угрозой краха! Команда практически полностью уничтожена, а главного героя, капитана Скотта Миллера, выбрасывает на берег вражеского острова. Завершить операцию в его силах, но на его пути встают все опасности современных военных действий, безжалостная окружающая среда и численное превосходство врага. Обдумывать придется каждый шаг!
Update v1.44
Game Update: 1.44 (BattlEye Service, Open-source PhysX, Netcode Optimizations, Launcher Improvements)
Added: Healing other characters now has its own animation
Added : Another height to Weapon Deployment
Added: Amphibious vehicles have a proper gearbox for water movement
Added: DLC Content Browser can now be closed using the same shortcut as for opening (LShift + P)
Added : Stomper RCWS and variants are available in Virtual Garage
Added: "Default" faction
Added: Possibility to override both mission config and respawn template respawn delay by using: missionNamespace setVariable ["BIS_customRespawnDelay", 60]
Added: Respawn delay can now be dynamically overridden in scenarios
Added: The profiles containing a huge variable BIS_fnc_diagAAR_data now trigger a performance warning which offers an option to wipe it out when the pause menu is displayed
Added: Camouflaged face variants from standard profile faces, not available in profile selection, seen on full ghillie snipers
Added: Localized indicators in Virtual Arsenal
Added: buoyancy = 1 property and value for all models that use buoyancy
Added: Command bar icons for launchers
Added: New config parameters for setting the color of text on the right side of ListBox and ComboBox items
Fixed: VR Garage error
Fixed: Cannot try a vehicle once you've clicked on a UAV in Garage
Fixed: FD vehicles did not have their direction / speed reset on restart
Fixed: Screen would sometimes fade in, in MP, before it was supposed to (Showcase FFV)
Fixed: Wrong class name in the model.cfg of M320 camo
Fixed: Proper names for new music tracks
Fixed: FPS drop in the respawn menu when too many inventory load-outs are present
Fixed: Dust created on the water surface when SDAR was fired underwater
Fixed: Muzzle flash of Panther GMG was not visible at a low framerate
Fixed: MBT main cannon zeroing didn't work for the highest values
Fixed: High caliber rifle ammo was able to pass through the VR Gorgon
Fixed: Sound of the bounding mine trigger
Fixed: Silenced Rook 40 sound inside buildings
Fixed: Pre-loading of textures for the stance indicator
Fixed: VR Garage vehicle position was sometimes incorrect
Fixed: VR humming was missing from Arsenal
Fixed: Arsenal error
Fixed: When changing crewed vehicle type in Garage, crew in the new vehicle was using an incorrect shader
Fixed: Vehicle crew in Garage sometimes left the vehicle
Fixed: Cargo positions in some vehicles in Garage were duplicated
Fixed: Displaying of usage statistics in DLC Debriefing for models whose path is missing a .P3D extension
Fixed: Start-up timer animation exploit - sit down and salute disabled
Fixed: Hitting 'Enter' to save a vehicle didn't work
Fixed: FIA Quad Bike has a proper woodland texture variant
Fixed: It was possible to make the right glass of the Offroad levitating in the air
Fixed: The components (animation sources) of the Offroad took long to show / hide themselves
Fixed: Zeus wasn't able to put bipods to ammo boxes
Fixed: Binoculars switch while moving forward, crouching with your weapon lowered (both rifle and sidearm)
Fixed: Missing muzzle flashes for the GMGs of RCWS turrets on M4 Scorcher and 2S9 Sochor
Fixed: "Support" markers were visible in the editor
Fixed: Attenuation for commander and gunner positions of the Strider / added bush collision
Fixed: Default coordinates were missing in RscListNBox
Fixed: Added sound for walking - crouched - with lowered sidearm
Fixed: BIS_fnc_getParamValue didn't work when paramsArray was undefined
Fixed: Drivers of randomized Karts now have the appropriate uniform and headgear
Fixed: ZSU-39 Tigris commander's turret was not rotating in external view
Fixed: Cleared paths to non-existent and unused SFX samples
Fixed: BIS_fnc_diagAARRecord is no longer called automatically to avoid accidental profileNamespace spam (scenario designers can still call it manually for debugging purposes)
Fixed: Commanders of the Strider no longer have the manual fire option
Fixed: Vermin has a magazine with red tracers at the end by default, added tracer magazines for all colors (http://feedback.arma3.com/view.php?id=21399)
Fixed: L / BL / B / BR rifle lowered movement binocular switch (http://feedback.arma3.com/view.php?id=23349)
Fixed: Zamak first set of rear wheels didn't change into destroyed shape
Fixed: Cropped Singleplayer tab text in Czech translation in the DLC Content Browser
Fixed: Missing link to silenced interior tail for automatic shooting of Katiba
Fixed: Wrong samples linked for silenced shots in automatic fire mode of MX
Fixed: Unarmed version of PO-30 Orca didn't have countermeasures
Fixed: RCWS versions of Stomper / Saif now have distinguishable tracers per side
Fixed: AI can now correctly see through ground floor windows of shops
Fixed: The iron sights on the MMG_01 (Navid) are now being hidden when an optic is attached to avoid model clipping
Fixed: The animation source AddGunHolder was not defined in the config of the Mohawk
Fixed: Arm-shields of the AAF heavy vest to fit with BLUFOR / OPFOR
Fixed: When exporting from Garage when there is no animation source to change, the export will force the default state of the animations (instead of a randomization)
Fixed: Static HMGs now have distinguishable tracers per side
Fixed: Wrong assignment of the flashlight in Showcase AAF
Fixed: Wheels on the Zamak that were clipping through the model
Fixed: Self-healing animation speeds to avoid sound desynchronization
Fixed: Greyhawk had a broken damage indicator in vehicle info
Tweaked: Weapon Deployment heights regarding new engine behavior
Tweaked: Many translations for Marksmen
Tweaked: FD12 - Medal times nerfed based on play testing
Tweaked: Lowered the volume of the music to not overwhelm the voice-acting (Showcase FFV)
Tweaked: Music for Marksmen
Tweaked: Stance Indicator - 'can deploy' and 'rested can deploy' separated
Tweaked: Fire particle effect for Fireplace and Campfire
Tweaked: Minor tweaks in VR courses
Tweaked: Smoke screen for Strider and Ifrit
Tweaked: Centered all Zamak models
Tweaked: Adjusted ambient animals density
Tweaked: Refactored weapon deployed actions
Tweaked: Defined Inverse Kinematics for warming up animations (plus tweaks and optimizations)
Tweaked: Improved launcher sway in all stances and also optimized the differences between walking and tactical pace in crouch with a launcher
Tweaked: Marksmen characters re-factored
Tweaked: Cleaned radio static from clicks and fade in and fade out applied
Tweaked: Slightly increased Zafir's inertia coefficient to better correspond with the gun's weight
Tweaked: Shadows of the xH-9 family of helicopters
Tweaked: Volume of closure samples for MX
Tweaked: Positions of optics on Navid
Tweaked: Some OPFOR Recon soldiers got LBV Harnesses instead of obsolete ELBV Harnesses
Tweaked: Configured countsForScoreboard for base classes
Tweaked: Sound for Check Point Clear used in Firing Drills and Time Trials
Tweaked: Dirt runways were not producing dust effects and now are
Tweaked: Configured isLockingDisabled to disable locking and targeting on House_F, FloatingStructure_F and Lamp_base_F
Tweaked: Vermin magazines tracer variants localized
Tweaked: Changed audibility of footsteps
Tweaked: Changed names of samples for swimming
Changed: External camera position for static laser designators
Changed: Default muzzle flash of ASP-1 Kir to be on par with other suppressed weapons
Changed: Disabled Sling Load Assistant for Taru helicopters with pods
Changed: ELBV Harnesses are not visible in the game anymore, since they are now obsolete. LBV Harnesses can be used instead.
Changed: BIS_fnc_initVehicle_textures is no longer defined by the VhC function because it was a duplicate of the command getObjectTextures
Removed: Obsolete backpacks containing parts of non-existing autonomous weapons
Removed: Surplus items from CfgPatches
Removed: CA_TextReserved class from RscDisplayConfigureAction.hpp (label about reserved keys)
Removed: FlareLoop effect from the editor

Особенности Игры
Новый игровой движок позволяет управлять боевыми действиями с невиданной ранее реалистичностью.
Теперь появилась возможность погружаться под воду!
Разнообразие вооружений — от «классических» АК-74 и М-16 до еще не вышедших в серийное производство прототипов.
Объединив все положительные качества предшественников, с эволюционно новым движком и возможностями, ARMA 3 предоставляет игроку ни с чем не сравнимый опыт тактического боя.
Создавайте собственные игровые сценарии, используя простой и интуитивно понятный редактор миссий.
Особенности RePack
Основное
Установи и играй!
За основу взята лицензия Steam (ID: 107410)
EN/RU Инсталлер
Оставлены языки EN/RU
Запуск игры с рабочего стола
Качество аудио 100%
Качество видео 100%
Дополнения
Zeus
Karts
Helicopters
Marksmen
Прочее
Присутствует таблетка для мультиплеера LumaEmu v1.6.9 by Steam006
Arma 3 [v 1.44] (2013) PC | RePack от SpaceX.torrent